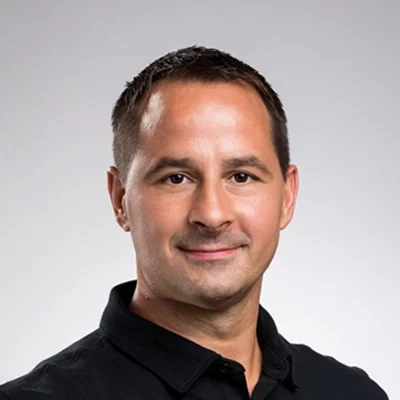 Chiropractor
ERIC BROAD D.C.
Having been in practice since 2001, my chiropractic career has been an amazing journey. During this time I've had the great privilege of helping many people overcome a different number of health issues.
Over the years I've continued to practice many chiropractic techniques (diversified, toggle, thompson drop, activator method, SOT, and gonstead), as well as incorporated the Pettibon technique which includes traction, muscle re-education and other advanced therapies.
All of these techniques have given me the ability to help people recover from injuries, ailments and most of all PAIN.
I work with an excellent team of individuals who make the workplace feel like home and create a place of tranquility and healing. If you haven't stopped by already, I invite you to visit our office today. Consultations are always FREE and walking out with a smile is my personal guarantee!
It has been my great pleasure and continued goal to help the community attain health and wellness.
Dr. Eric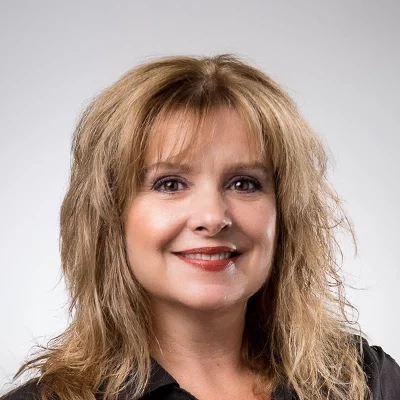 Chiropractor
KAREN SIUPIK D.C.
Being in practice for over 20 years has given me the opportunity to help a number of people with different health issues. I am diversified in many chiropractic techniques such as: Thompson drop, Activator, and toggle. However, bio-kinetics is one of the techniques that I specialize in. I am one of the only chiropractors in the area that use this technique.
Bio-kinetics has been very effective for patients that suffer from allergies, autoimmune diseases, and hormone problems, just to name a few.
I understand that every chiropractic patient needs a specific care plan or, potentially, a different technique. I have the experience to do both. I look forward to taking care of you and your family in the near future.
Chiropractic first, drugs second, surgery last!
Yours in health,
Dr. Karen Siupik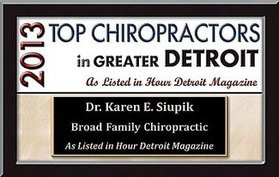 Chiropractor
JOHN MUSIC III D.C.
Since 2003, I've accumulated clinical experience treating a wide spectrum of spinal, degenerative changes and sport related injuries. I have had the pleasure of helping people from all age groups recover from these pain ailments, and help them be proactive in achieving better health, as health is the most valuable thing a person can hold onto.
Working up a proper diagnosis is important while utilizing a wide variety of Chiropractic adjustment techniques, combined with our excellent massage therapists as well as providing advice on muscle re-education (stretching/exercise routines), I will be able to come up with a treatment plan specific to your needs.
Whether you're working through an injury, maintaining a healthy lifestyle or wanting to be free of pain, I look forward to meeting with you and discussing how I can help.
Dr. John Music III
MEET THE MASSAGE THERAPISTS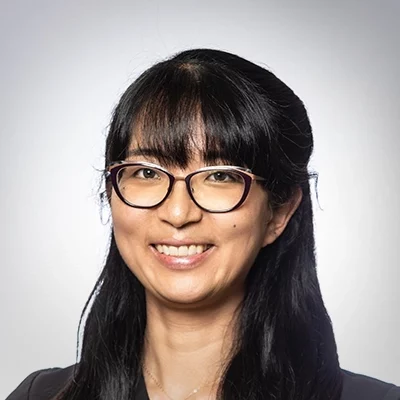 LICENSED MASSAGE THERAPIST
SATOKO M. L.M.T.
Skills
Swedish relaxation
Thai massage
Myofascial techniques
Reflexology and acupressure points
Lymphatic drainage
Neck and head dysfunction
Shoulder issues
Low back pain
Professional Traits
I am a graduate of Irene's Myomassology Institute in Southfield, Michigan since 2020.
My approach to wellness blends Eastern and Western massage modalities to help achieve well-being and balance in clients. I have been trained in Swedish massage, Thai massage, myofascial release techniques, reflexology and acupressure points, and lymphatic drainage. Also, I am a firm believer in the powers of a good head massage. In addition, I am a native Japanese speaker - originally from Shiga, Japan.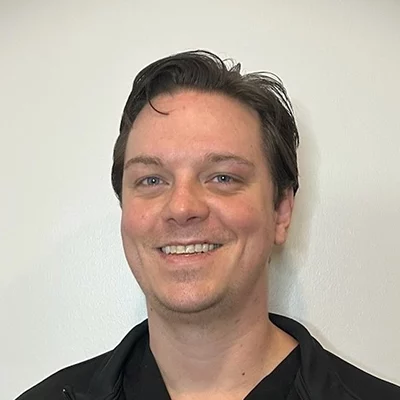 LICENSED MASSAGE THERAPIST
WYATT W. L.M.T.
Skills
Neuromuscular therapy
Myofascial release
Sports massage
Deep tissue massage
Swedish massage
Prenatal massage
Headaches/migraines
Neck and shoulder conditions
TMJ dysfunction
Sciatica
Professional Traits
I have been a massage therapist for over a decade now, with specializations in various forms of deep tissue treatments. Prior to becoming a massage therapist I was also a martial arts instructor, holding a 3rd degree black belt in Hapkido, with additional training in Tai Chi. Through my training in both massage and martial arts, I've learned a lot about the body and I enjoy sharing my knowledge to help others improve their health and well-being.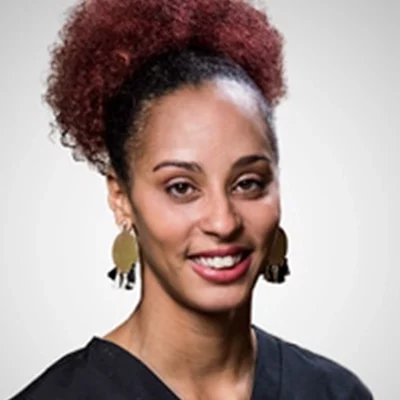 LICENSED MASSAGE THERAPIST
KAHAILA H. L.M.T.
Skills
Table Thai massage
Swedish massage
Reflexology
Sports massage
Hot stone massage
Headaches/migraines
IT band syndrome
Plantar fasciitis
Professional Traits
I have been a massage therapist since 2017, and the journey has been amazing so far. My own self-healing inspired me to become a therapist. I love that I can use my background in athletic training along with massage therapy, and together they have led me towards a love of table Thai massage.
Wellness is an inside job and your relationship with your health is most important.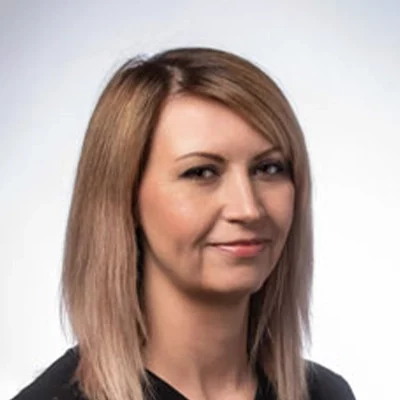 LICENSED MASSAGE THERAPIST
ANDREA D. L.M.T.
Skills
Myofascial release
Neuromuscular therapy
Trigger point therapy
Swedish massage
Chronic and acute pain management
Headaches
Sciatica
Professional Traits
I completed my training through the Ann Arbor Institute of Massage Therapy with certifications in neuromuscular therapy, trigger point therapy, and myofascial release. I love to take an integrative approach to my session and combine multiple modalities to achieve optimal therapeutic results.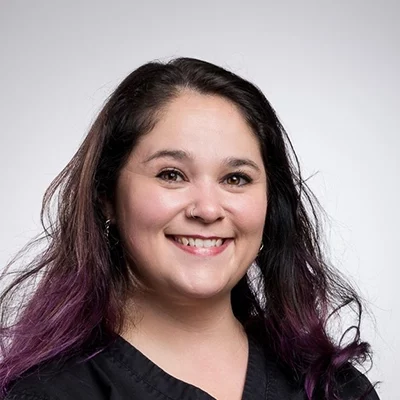 LICENSED MASSAGE THERAPIST
TIFFANY W. L.M.T.
Skills
Kinesio taping
Cupping
E-stim and laser therapy
Swedish massage
Myofascial release
Neuromuscular therapy
Deep tissue massage
Reflexology
TMJ dysfunction
Plantar fasciitis
Neck dysfunctions
Rotator cuff/shoulder injuries
Professional Traits
I graduated from the Ann Arbor Massage Therapy Association in 2004. Since then, I have developed a strong passion to work with people suffering from both acute and chronic conditions. This led me to go back to school to become a licensed physical therapy assistant. I have a strong desire to see people live a more pain free life and to help them get back to the things they love.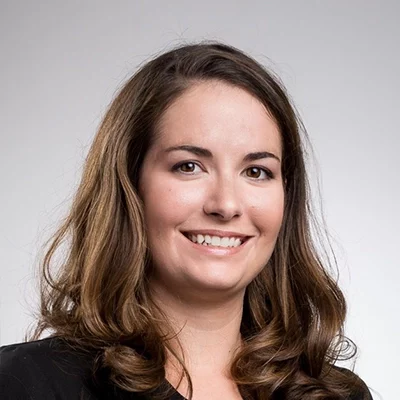 LICENSED MASSAGE THERAPIST
STACY K. L.M.T.
Skills
Visceral manipulation
Lymphatic drainage
Craniosacral therapy
Oncology massage
Orthopedic massage
Pelvic and digestive dysfunctions
Breathing disorders
TMJ dysfunction
Sprains/strains
Carpal tunnel
Professional Traits
My massage therapy career began in 2004, and has led me to a variety of different modalities and techniques. However, my specialty lies in working with abdominal and pelvic dysfunctions by utilizing my training in visceral manipulation and lymphatic drainage. This has become such a cornerstone of my career, that I am currently pursuing herbalism training as well to support the digestive and pelvic work I do with my clients. Just like the muscles, the organs of our body function best when they can move and adapt without restrictions so that their function is uninhibited.
LICENSED MASSAGE THERAPIST
HANNAH G. L.M.T.
Skills
Cranial Sacral
Deep Tissue
Reflexology
Swedish Massage
Carpal Tunnel
Frozen Shoulder
Sciatica
Professional Traits
I graduated from IMI in 2009. A few years later I completed my yoga
teacher training with a 200 hour certification. I continued my work in
CST (Level II) in 2016.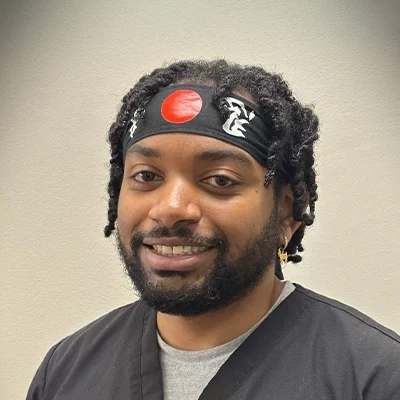 LICENSED MASSAGE THERAPIST
QUINTIN R. L.M.T.
Skills
Sports
Trigger Point
IT Syndrome
Swedish
Rotator Cuff Tear
Migraines
Table Thai
Reiki
Neuromuscular
Professional Traits
I have been working as a massage therapist for 2 years. I graduated from Irene's Myomassology Institute. I have a passion for promoting wellness through touch. I specialize in deep tissue, sports massage, chair massage, and dynamic stretching. I offer personalized treatment plans to address a wide range of physical issues. I like to provide a safe and professional environment for each client to help them find relief and relaxation.
LICENSED MASSAGE THERAPIST
BRI W. L.M.T.
Skills
Deep Tissue
Prenatal Massage
Hot Rocks
Swedish Massage
Reflexology
Cupping
Table & Floor Thai
Professional Traits
I graduated from Irene's Myomassology Institute in 2016. My job as a massage therapist is amazing because it allows me to help people with their health and wellness. I enjoy sharing my knowledge with my clients so they can live a healthier and pain-free lifestyle.
OFFICE HOURS
---
Monday
10:00am - 12:30pm
3:30pm - 6:30pm
---
Tuesday
10:00am - 12:30pm
3:30pm - 6:30pm
---
Wednesday
10:00am - 12:30pm
3:30pm - 6:30pm
---
Thursday
10:00am - 12:30pm
3:30pm - 6:30pm
---
Friday
10:00am - 12:30pm
3:30pm - 6:30pm
---
Saturday
10:00am - 1:00pm
---
Sunday
Closed